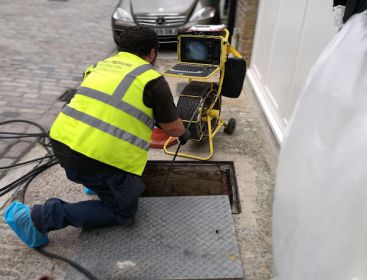 Join hands with us if you are looking for a company that deals with drainage services. We provide a wide range of services for blocked drains Stratford. We are always available to solve the problems of our customers. If our customers are facing problems regarding a sudden drainage blockage our team will be available to relieve the customers from drainage problems....

Our company provides a lot of services for blocked drains Stratford it includes burst pipe repairing or fixing, blockage removal, blocked drains, clogged drains, and toilet overflow. We provide our services for domestic and commercial properties. We deal with drainage problems of places like schools, hospitals, hotels, shops, restaurants, nurseries, malls, pubs, offices, homes, and more. We are a group of experienced people who work hard to satisfy our customers.

We have experienced drainage engineers who can replace or repair the broken drainage according to the requirement. We have the best tools which are used for cutting edges and are best for the business practices for the drainage problems for blocked drains Stratford.

We have expert drainage engineers who can pinpoint any blockages, damages, and any other faults and recommend our customers with the best possible solution to those faults. To pinpoint the problems our team uses CCTV units and with those CCTV surveys, our team can excess the damaged and blocked drains in Stratford that need repair or fixing.

If our customers face any problem of blocked drains Stratford, they don't have to worry about any drainage problem. We have efficient services and our employees are much capable to respond within few minutes. You can call us and our team will be at your place within two hours to solve the problem of your blocked drains. You can email us regarding your drainage issues our team will respond within few minutes our emergency services are available 24 hours.
"I called a few companies during the snow storms in London to deal with the blockage including dyno rod. Non available. I spoke to RSJ and they were down within 2 hours on a Saturday and worked through to 10pm. Unfortunately issue came back following morning, they attended on Sunday and were unable to do very much. Returned Monday and worked on it, and resolved. Excellent workmanship, always available to update client and never gave up. Very impressed with the team and would recommend to anyone. Thank you."
"I have very old house and lots of problems I have used other companies but I have to say the only company to find and solve the problem is ready steady jet the team is very professional the team did not give up until it was all sorted unbelievable. Always kept me informed every step of the way I understood what day was doing."
How did you find our service ?
Please give us your valuable feedback to improve our service