Drain Patch Repair Winchmore Hill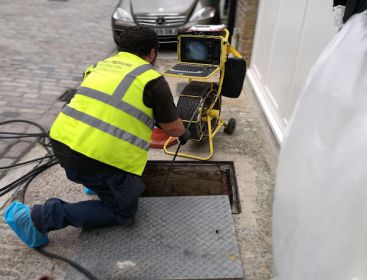 Service for Drain Patch Repair in Winchmore Hill has never been more reasonably priced....

At RSJ Drains, our goal is to deliver Drain Patch Repair in Winchmore Hill that not only exceeds your expectations in terms of quality, but also beyond your expectations in terms of affordable price.

We have worked hard for many years to establish a solid reputation as a reliable Drain Patch Repair company in Winchmore Hill, and we have done so through word-of-mouth recommendations from happy clients. We are well aware that there is no better recognition than one from a direct client who has used our services personally.

Our reputation for expertise has helped us win contracts with insurance underwriters, structural engineers, and estate agents. Our team is totally qualified, competent, and provides the greatest customer care. Customers say we're "quick and efficient" and offer "pleasant service at fair costs."
"I called a few companies during the snow storms in London to deal with the blockage including dyno rod. Non available. I spoke to RSJ and they were down within 2 hours on a Saturday and worked through to 10pm. Unfortunately issue came back following morning, they attended on Sunday and were unable to do very much. Returned Monday and worked on it, and resolved. Excellent workmanship, always available to update client and never gave up. Very impressed with the team and would recommend to anyone. Thank you."
"I have very old house and lots of problems I have used other companies but I have to say the only company to find and solve the problem is ready steady jet the team is very professional the team did not give up until it was all sorted unbelievable. Always kept me informed every step of the way I understood what day was doing."
How did you find our service ?
Please give us your valuable feedback to improve our service