CCTV Drainage Inspection in North London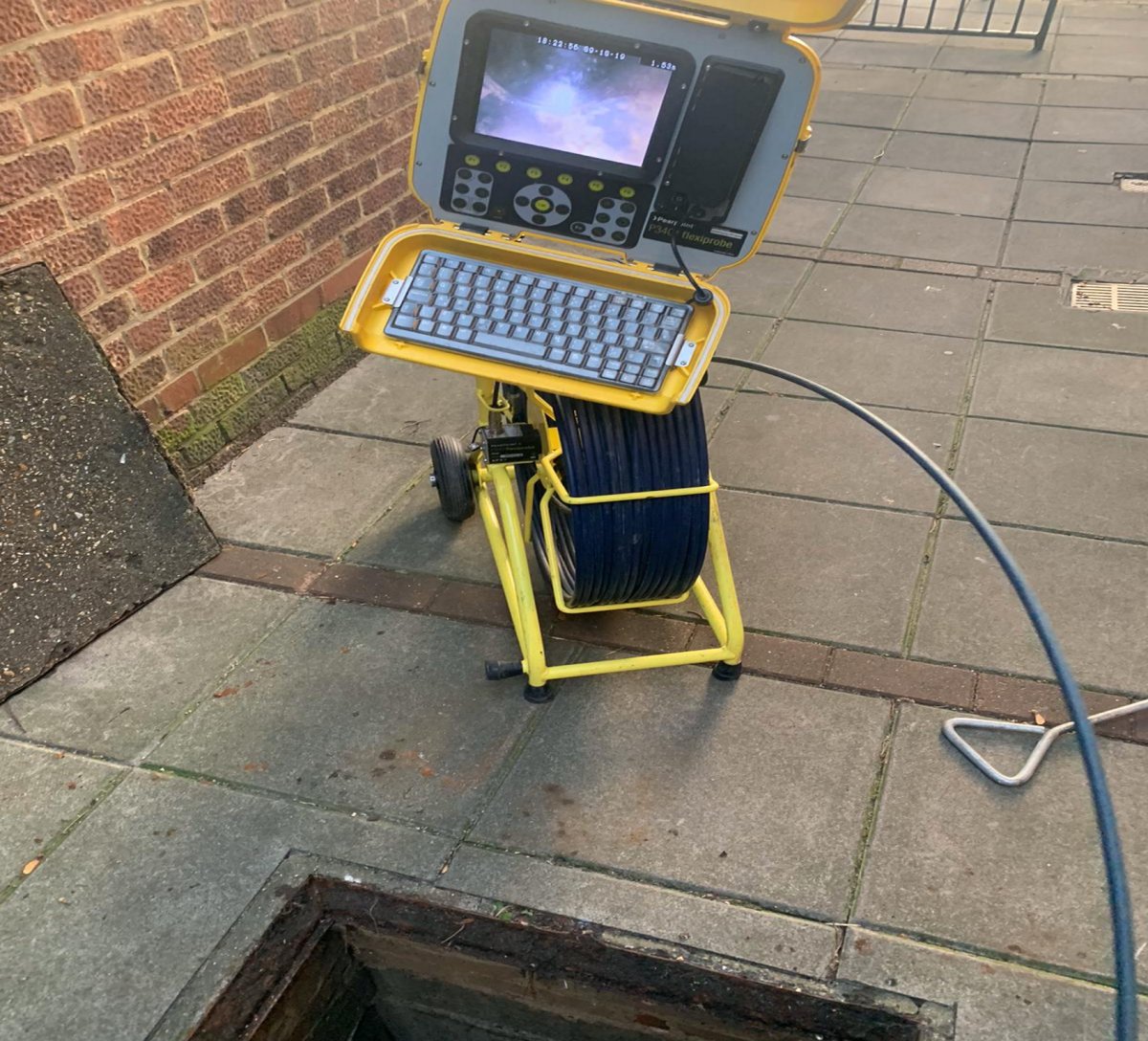 Often if there is a re-occurring blockage in your property, we would always recommend that a CCTV drain survey be carried out. Once a report has been prepared and compiled, we will share our findings about any drainage problem with you....

With the use of our drain crawler and the mobile CCTV drain inspection unit, we can examine the structural condition of the drain and identify any current issues as well as uncover any future drainage problem seven before they occur.

Property buyers are recommended to have a CCTV drains survey conducted, before completing the purchase of a new home or building. A CCTV drains inspection is often the only way to ascertain whether the drain line sofa site are in good condition. This simple and relatively inexpensive step has saved many property buyers huge post-purchase costs of getting the property drains fixed.

Our CCTV operators are trained and accredited to OS19X for piped drain and sewers and OS21X for bricked sewers. These accreditations are the highest that can be obtained for all operators who prepare CCTV drain inspection and survey reports for long term record keeping purposes across the U.K
Moreover, we also offer a mapping service included within our CCTV survey's if requested. We can plot the directions that the drains run in and provide you with a 2D view via AutoCAD.
Key features of our CCTV survey:
We can deploy some amazing modern gadgets that can go deep in to a drainage system. Our CCTV drain inspection and surveys are the only way of truly knowing what your drainage actually looks like from the inside. We can show you remotely if there is any problem in side your drainage system and whether it needs to be fixed quickly or if it is something that just needs to be kept under observation.
Specialist drain CCTV camera equipment for recording and denoting findings on drainage condition. 
Van packs or tanker units to clear any drain blockages onsite. 
Full report with video including recommendations provided in a personalised USB memory stick. 
The CCTV recording and drain survey report with recommendations is sent to you by post for your convenience. 
We offer free no obligation site visits to go through these reports or to provide assistance if you are unsure and need help and advice on your next steps.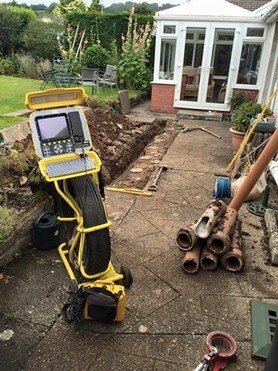 CCTV Drain Inspection Survey Reporting & Analysis includes :
Overall assessment of the structural condition of the inspected drainage system–complete reporting and analysis. 
Identification and reporting of drainage mis-connections. 
Drainage system ownership: Whether it is owned privately or by the water company. 
Network mapping: An illustration to show the drainage network locations and components. 
Mortgage lenders and insurance companies often require a drain survey.

RSJ Drains

can provide reports that will satisfy all stakeholders including solicitors.
First-time home buyers may at times not be aware that a survey will provide valuable information about a property's drainage system.
A CCTV drain survey provides early warning to the water company about defects in a property's drainage system. It can also save time and money on repairs and preventing the buyer from experiencing problems.
Most RICS building surveyors do not carry the equipment to carry out an in-depth drains survey which is a critical part of the property structure.
Property buyers are often left in the dark about the condition of drains which are often out of sight, out of mind but can often be in a very poor condition.
In the past, many insurance companies have often covered defective drainage as they were unaware of the true condition. Now, a growing number of insurers request a drain survey before offering cover.
A CCTV inspection helps detect vermin or rat infestation within the drainage system. 
"I called a few companies during the snow storms in London to deal with the blockage including dyno rod. Non available. I spoke to RSJ and they were down within 2 hours on a Saturday and worked through to 10pm. Unfortunately issue came back following morning, they attended on Sunday and were unable to do very much. Returned Monday and worked on it, and resolved. Excellent workmanship, always available to update client and never gave up. Very impressed with the team and would recommend to anyone. Thank you."
"I have very old house and lots of problems I have used other companies but I have to say the only company to find and solve the problem is ready steady jet the team is very professional the team did not give up until it was all sorted unbelievable. Always kept me informed every step of the way I understood what day was doing."
How did you find our service ?
Please give us your valuable feedback to improve our service