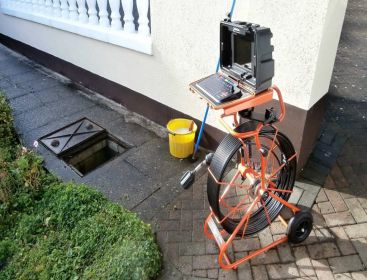 RSJ Drains provides drainage services with a large variety of blocked drains. There are a lot of services that our company provides to keep the drains of our customers clean and running well. Our company provides unblocking services for drains, gutter, and sewage unblocking, and repairing the drains....

Get high end blocked drains Tottenham services to get rid of drainage problems. We are well known for providing the best and reliable services to our customers. We offer a wide range of services from our professional engineers to get rid of all kinds of problems that are faced by people at homes or in offices.

If you are searching for the best drain services that are trustworthy and reputable hire RSJ drains for your services because we provide the best services with the best quality solutions for the blocked drains Tottenham. We are a company of a hardworking yet highly trained group of professionals and make our customer satisfied with our services from our trained professionals.

If you are facing any emergency regarding your drainage system for example a sudden drainage issue or the blocked toilets, we are always available to sort every problem of our customers in a short period. You can call us on our cell or can email us we assure you to respond within 2 hours and be at your location in that time to make you get rid of your drainage problems.

We have professional and specialized engineers in our team who make ensure that the problems are not only immediate but also efficient. We make sure that if it is the residential or commercial blocked drains in Tottenham we put all the efforts to solve the problems with high standards. We also educate our customers on to how to get rid of the drainage problems in the future.
"I called a few companies during the snow storms in London to deal with the blockage including dyno rod. Non available. I spoke to RSJ and they were down within 2 hours on a Saturday and worked through to 10pm. Unfortunately issue came back following morning, they attended on Sunday and were unable to do very much. Returned Monday and worked on it, and resolved. Excellent workmanship, always available to update client and never gave up. Very impressed with the team and would recommend to anyone. Thank you."
"I have very old house and lots of problems I have used other companies but I have to say the only company to find and solve the problem is ready steady jet the team is very professional the team did not give up until it was all sorted unbelievable. Always kept me informed every step of the way I understood what day was doing."
How did you find our service ?
Please give us your valuable feedback to improve our service