Drain Patch Repair Whetstone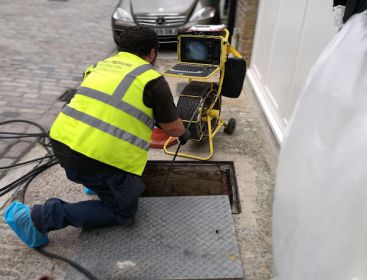 Drain Patch Repair in Whetstone is performed by technicians with the years of experience....

Drain Patch Repair is RSJ Drains' specialty in Whetstone and the surrounding areas, where they serve both residential and commercial customers. Our technicians, who have received extensive training, can repair your drains quickly and safely.

Customers have consistently given us excellent marks for the quality and value of our Drain Patch Repair in Whetstone. As part of our Drain Patch Repair service, we'll also clip any loose joints back into place. Minor fixes can also be made if they don't need any parts. This can be done for a small, one-time fee, but it is not part of the repair.

When you hire us, you'll get a group of experts with a wide range of skills.

We can patch to a drain, fix leaky joints, cure sagging gutters, apply sealant, and kill rust, and deal with plastic and cement drain cracks in Whetstone. Regarding plastic and cement drains in Whetstone, we can fix holes with patch, replace leaking joints, treat drooping gutters, apply sealant, get rid of rust, and deal with cracks.
"I called a few companies during the snow storms in London to deal with the blockage including dyno rod. Non available. I spoke to RSJ and they were down within 2 hours on a Saturday and worked through to 10pm. Unfortunately issue came back following morning, they attended on Sunday and were unable to do very much. Returned Monday and worked on it, and resolved. Excellent workmanship, always available to update client and never gave up. Very impressed with the team and would recommend to anyone. Thank you."
"I have very old house and lots of problems I have used other companies but I have to say the only company to find and solve the problem is ready steady jet the team is very professional the team did not give up until it was all sorted unbelievable. Always kept me informed every step of the way I understood what day was doing."
How did you find our service ?
Please give us your valuable feedback to improve our service