Drain Patch Repair Alexandra Palace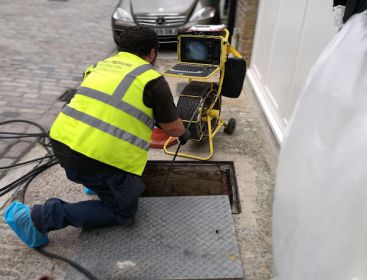 Every single one of our engineers has undergone extensive training and possesses many years of experience in the field of Drain Patch Repair in Alexandra Palace. In addition to this, we adhere to all of the most recent construction standards and laws that are pertinent to the field of drain repairs in Alexandra Palace....

Although the life expectancy of our structural soft felt lining is roughly long time durablity, we additionally provide a guarantee against any faulty workmanship as well as faulty materials that may have been used. On the other hand, we never get complaints about the quality of our work because we only ever utilise materials of the best possible standard.

If you have RSJ Drains, you won't have to worry about cracks or holes in your drains. Our skilled technicians for Drain Patch Repair in Alexandra Palace are able to handle any kind of drain repair job, and they immediately resolved the issue.
"I called a few companies during the snow storms in London to deal with the blockage including dyno rod. Non available. I spoke to RSJ and they were down within 2 hours on a Saturday and worked through to 10pm. Unfortunately issue came back following morning, they attended on Sunday and were unable to do very much. Returned Monday and worked on it, and resolved. Excellent workmanship, always available to update client and never gave up. Very impressed with the team and would recommend to anyone. Thank you."
"I have very old house and lots of problems I have used other companies but I have to say the only company to find and solve the problem is ready steady jet the team is very professional the team did not give up until it was all sorted unbelievable. Always kept me informed every step of the way I understood what day was doing."
How did you find our service ?
Please give us your valuable feedback to improve our service