RSJ FACILITIES MANAGEMENT IN GREATER LONDON
With more than two decades of experience in the building and construction project management sector, we offer hands-on practical facilities management services
We are geared to add value to any type of business operation, whether residential, commercial, industrial or healthcare. We give site operation stakeholders complete peace of mind through our delivery of well-organised facilities management services. Below is a partial list of services that we deliver as a comprehensive facilities management provider.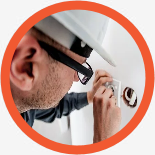 Mechanical & Electrical Maintenance
Our team delivers mechanical and electrical maintenance services to businesses, organisations and SMEs. We undertake ongoing mechanical and electrical maintenance of the buildings in which we work – both on full time on site support or periodic inspections and maintenance. We can deliver a service to suit your requirements. Our team of experienced and skilled maintenance professionals work to ensure that your site is kept safe and properly maintained.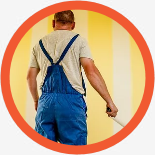 Building Fabric Maintenance & Minor Works
Within the framework of a facilities management agreement, we can provide building fabric maintenance and minor building works across a single or multiple site setup. Works can comprise of new buildings, extensions to existing buildings, conversion or refurbishment of existing buildings, as well as works to ensure compliance with various legislative requirements.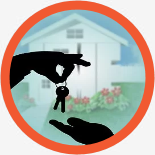 Our provision of property management services cover both residential, commercial or industrial properties including apartments, detached houses, condominium units, shopping centers and manufacturing sites. We can deal directly with prospects and tenants, helping you save time and worry over marketing your rentals, collecting rent, handling maintenance and repair issues, responding to tenant complaints, and even pursuing evictions. We also manage regulatory requirements such as obtaining gas safety certificates and checking safety of electrical items in rental properties.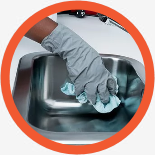 Complete Cleaning Services
Whether industrial, commercial or residential, our team of professional cleaners can keep surfaces, assets and all other agreed items clean and tidy. The timing of our services can be at unobtrusive times and we can comply with a wide array of regulatory requirements. We also cover cleaning requirements in healthcare facilities. Under cleaning we also include window cleaning, carpet cleaning, as well as high pressure water jet cleaning of heavy duty surfaces like roof surface, patio and driveways. But we can also be gentle in cleaning such as fish tank cleaning and pond cleaning.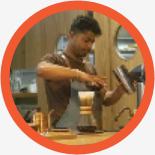 Whether it is for the operation of an inhouse restaurant or cafeteria or it is a mobile food and drinks kiosk designed to provide nourishing meals to your workforce or it is a one-off event that needs food and drinks services, we can help you with catering as a contractual service delivered as part of a facilities management service agreement.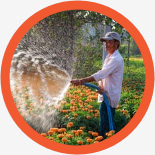 The external appearance and environment of a site also needs a proper ongoing care. Our landscaping team can take care of all greens, plants as well as trees, including seasonal needs, in compliance with all contractual requirements of your facilities management agreement with us for complete peace of mind.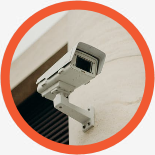 Security, Alarm Response & Key Holder Service
We can staff and implement complete security systems for your site. Security goals vary from client to client based on several factors such as the industry you operate within and the type of facility you have. However, a common theme among all of them is to provide security for the safety of staff and visitors as well as protect business assets against theft and vandalism. Our teams can offer defined responses to security alarms and provide key holder services for speedy action.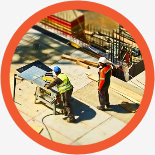 Building Upkeep, Renovation or Remodeling
Painting, decorating, plastering, tiling, carpentry and handyman services for the upkeep, refurbishment or remodeling of a site are part and parcel of our facilities management services. From roof restorations to basement waterproofing, we have teams that provide for good upkeep, renovation or remodeling of any part of a building. We halt decay and degradation in the functionality of a site and keep the premises up-to-date, in service and fully utilised.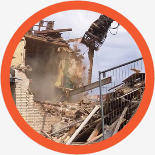 At times with business growth and changes an existing building may have to make way for new premises requiring demolition of building structures. Demolition requires careful planning at several levels for razing a building to the ground safely and efficiently. Tearing down of buildings and other man-made structures is done either manually or mechanically using large hydraulic equipment, elevated work platforms, cranes, excavators or bulldozers. For very large structures, even planned explosions need to be deployed. RSJ Facilities Management can deliver on such projects comprehensively and cost effectively.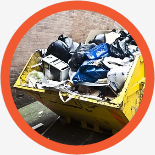 Waste Removal and Bin Sanitisation
All operations generate waste of various kinds from simple household type trash to specific type of operational waste such as the refuse of a healthcare facility, scrap from a manufacturing site or waste paper from office facilities. We organise waste removal services for all types of premises and can also take care of keeping all the equipment used in waste removal, such as bins, sanitised and safe for continued everyday use.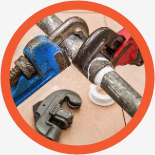 Plumbing, Drain Unblocking and CCTV Drain Survey
The plumbing and drains in any operational site tend to give trouble in due course if not well looked after. There are two types of services we provide: Trouble-shooting services in plumbing or drainage after problems occur. Or preventative plumbing or CCTV drain surveys undertaken at regular contractual intervals to catch impending problems early and take corrective actions as needed. With several years of experience, we have an active, highly trained team of plumbers and drain engineers.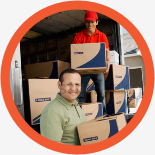 Whether it is about moving office from one location to another or it is about winding down an office and removing all furniture and items from a site, our team of professional movers can help your business with the right level of service. We can also engineer an office move that either eliminates disruption of business or reduces disruption to a minimum. Ask us for more details about our careful office removal services.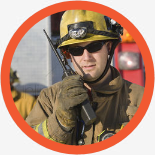 24-Hour Emergency Service
To help you manage emergencies quickly and reliably, we offer an array of 24-hour emergency services covering all types of business needs. These could be emergency response services to tenants in a rental apartment building, or emergency response to a commercial or industrial site for security services. We cater to a variety of emergency call-out services which we can deliver contractually under defined service level agreements. Call us to learn how we can give you peace of mind by addressing your needs for emergency services.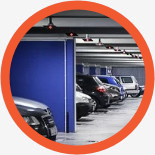 Whether a car park is part of a residential, commercial or industrial site or whether it is a stand-alone business, we can help you with the management of your car parking facility for a secure parking for customers, visitors and staff. Through the implementation of proven systems and staffing of parking facilities, we give you back the control over your car park.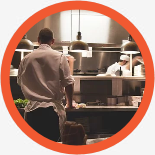 Enable yourself to focus on your kitchen and your customers by letting us do all your restaurant maintenance. We can offer a bespoke maintenance package for both ongoing maintenance as well as repairs that appear around your restaurants grounds and premises with little disruption to your day to day business. We can take care of everything from restaurant fitting, kitchen installation, building works to ongoing management of cleaning, disposal, equipment maintenance as well as parking management. Call us for more information.