Drain Pipe Relining Wood Green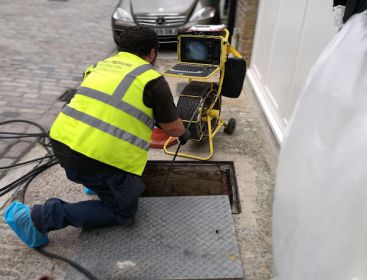 When compared to the cost and disruption of a full pipe replacement, Drain Pipe Relining in Wood Green is clearly the better option. Our service is a more cost-effective option than replacing the pipe, but it still delivers a high return on investment. Since Drain Pipe Relining doesn't require digging, the process can be simple and quick. This means that your pipes will be working again as soon as possible....

We provide reliable services for Drain Pipe Relining in Wood Green and surrounding areas.

If you want to know if we can reline pipes in your area, don't hesitate to get in touch with us. You can feel free to consult with a member of our staff at any time.

RSJ Drains Relining your sewer pipes is the most affordable option, and it also causes minimal disruption to your life and property. Also, it gives your systems an extra level of strength by relining sewer pipes, which are strong and will never leak again.
"I called a few companies during the snow storms in London to deal with the blockage including dyno rod. Non available. I spoke to RSJ and they were down within 2 hours on a Saturday and worked through to 10pm. Unfortunately issue came back following morning, they attended on Sunday and were unable to do very much. Returned Monday and worked on it, and resolved. Excellent workmanship, always available to update client and never gave up. Very impressed with the team and would recommend to anyone. Thank you."
"I have very old house and lots of problems I have used other companies but I have to say the only company to find and solve the problem is ready steady jet the team is very professional the team did not give up until it was all sorted unbelievable. Always kept me informed every step of the way I understood what day was doing."
How did you find our service ?
Please give us your valuable feedback to improve our service