Drain Pipe Relining Totteridge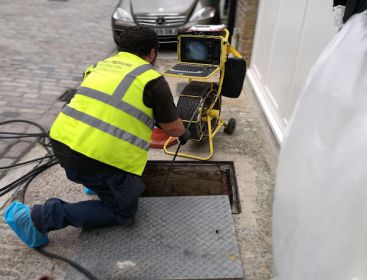 When you need Drain Pipe Relining in Totteridge, call us. The first step is the most crucial, and it entails assessing the current state of the original pipework and developing a strategy to fix it....

In order for this to take place, the interior of the damaged or obstructed drain pipe is jet cleansed, and then a small camera is sent along the inside. This enables us to effectively evaluate the present condition of the pipe without having to dig the pipe up and expose its interior.

Once our Drain Pipe Relining in Totteridge team decides that drain relining is the best way to fix your problem, the liner is carefully fed into the damaged pipework until it covers the whole area that needs fixing. Inflating an airbag within the drain liner forces the liner to expand and cover the pipes inside diameter. The liner will then need some time to get hard and ready to use, making a second pipe inside the pipe itself.

Need assistance now? We'll send a quick response team to your location. Dial 020 3566 6031 Do it now!
"I called a few companies during the snow storms in London to deal with the blockage including dyno rod. Non available. I spoke to RSJ and they were down within 2 hours on a Saturday and worked through to 10pm. Unfortunately issue came back following morning, they attended on Sunday and were unable to do very much. Returned Monday and worked on it, and resolved. Excellent workmanship, always available to update client and never gave up. Very impressed with the team and would recommend to anyone. Thank you."
"I have very old house and lots of problems I have used other companies but I have to say the only company to find and solve the problem is ready steady jet the team is very professional the team did not give up until it was all sorted unbelievable. Always kept me informed every step of the way I understood what day was doing."
How did you find our service ?
Please give us your valuable feedback to improve our service